Prague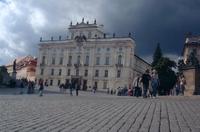 Considered by many to be the cultural highlight of Europe, Prague is a fascinating and beautiful place to visit. The 'City of a Hundred Spires' was founded in the 9th century on the River Vltava, though the area had been settled millennia earlier. Its population and fame steadily grew as it gained the interest of merchants, craftsmen, intellectuals and religious and political leaders.
Now, hundreds of years of spectacular architecture and vibrant, if occasionally turbulent, history awaits visitors to the city. Such is its importance that the centre of Prague has been included in the UNESCO list of World Heritage Sites. The city has so much on offer that a visit of at least several days is required to do much more than scratch the surface.
Attractions
Prague's reputation as Europe's cultural centre is supported by various established and seasonal attractions such as film, music and writing festivals and frequent fashion shows.
Other than these, there are several unmissable landmarks to visit whatever the time of year. In the Old Town, be sure to see the Astronomical Clock on the City Hall. The 14th century Charles Bridge, which joins the Old Town with Malá Strana, is one of the city's most popular monuments. Its sides are lined with (now replication) statues of famous figures, as well as artists and street vendors peddling their wares.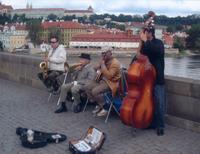 The New Town – actually 600 years old – was and remains Prague's commercial centre. Its hub is the famous Wenceslas Square, which is surrounded by shops, businesses and cafés. It is worth spending a couple of hours here just to soak up the atmosphere. At the top of the square is the National Museum.
The Jewish Quarter offers a different side of Prague's history and culture. This area (also known as 'Josefov'), home to Franz Kafka and the legend of the Golem (a well-known monster in Jewish folklore) began as a ghetto in the 13th century. Most of its main sites of interest are governed by the Jewish Museum and so require only one ticket. Of particular interest are the quirky Jewish cemetery (Europe's second oldest) and the Hebrew Clock, which runs anticlockwise, on the Town Hall.
Finally, Prague Castle is one of the biggest in the world and another must-see attraction. The imposing Gothic architecture of St. Vitus' Cathedral lies within the complex. Inside this, relics of the saints are housed in the intricately and richly decorated St. Wenceslas chapel. The castle grounds also include numerous large parks and gardens.
Shopping
The main shopping area is around Wenceslas Square in the New Town, which includes a mixture of big department stores and smaller, local shops. The picturesque Malá Strana and the Old Town Square have a selection of small shops, cafés and other attractions. Traditional Czech products include crystal, folk crafts, puppets and other toys.
There are several outdoor markets in Prague. The two biggest ones, popular with both locals and tourists, can be found at Havelske Trziste (in the centre of the Old Town) and Prazska Trznice (on the outskirts). Both sell traditional and consumer goods as well as food and drink. In December, Christmas markets in the Old Town Square and in Wenceslas Square offer a seasonal atmosphere of music and carols, alongside cards and gifts, crafts, local food specialities and hot wine.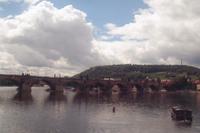 Along the Charles Bridge you will be able to find typical crafts and jewellery catering to tourist tastes; there are also caricature and portrait artists.
Prague has dozens of second-hand shops full of antiques, oddities and junk, as well as the ubiquitous army surplus remnants of the Communist era. If you are a dedicated bargain-hunter, check out the flea market at Kolbenova from 7 a.m. to 2 p.m. on Saturdays.
Nightlife and Eating Out
There is something in Prague to suit all tastes in the way of nightlife. Restaurants and pubs will usually close around midnight, but clubs and bars stay open until the early hours of the morning. Prices are generally lower than they would be in Western Europe and there is an enormously varied choice of music.
Prague has a diverse range of restaurants and cafés serving both local and international cuisine. For good, traditional food and a range of specialty beers including coffee, banana and cherry flavour, try Pivovarský dům at Ječná/Lípová 15, Prague 2. In the Jewish Quarter, Kolkovna (V Kolkovně 8, Prague 1) is open from 11 a.m. to midnight and is also worth a visit.
Bugsy's Bar, voted one of the top 20 bars in the world by Newsweek, serves over 300 different kinds of cocktail and can be found at Pařížská 10, Prague 1. If you are looking for dancing, you might like to try Karlovy Lázně, the largest disco in Central Europe (Novotného Lávka 5, Prague 1 – right by the Charles Bridge). This has different styles of music on different floors. Just down the road at Novotného Lávka 1, tequila bar Klub Lávka is open for entertainment 24 hours a day.
Prague is famous for its jazz. The Reduta Jazz Club (Národní Třída 20, Prague 2) has hosted famous local and international performers for almost 50 years. For a slightly different experience, try the Jazzboat (pier 5 under the Čechův bridge, Prague 1). Every night except Mondays, this carries passengers along the river to the sound of some of the Czech Republic's best jazz bands.
Tourist Information
Prague Information ServicePrazska informacni sluzba Main tourist center in the Old Town Hall:Staromestske nam. 1Praha 1 Czech RepublicOpen: Mo - Fr 9 a.m. - 7 p.m., Sa - Su 9 a.m.- 6 p.m. (April to October)Mo - Fr 9 a.m. - 6 p.m., Sa - Su 9 a.m.- 5 p.m. (November to March)
General Information Phone: +420 12 444 or +420 221 714 444 (Mo - Fr 8 a.m. -7 p.m.)tourinfo@pis.cz
Useful Websiteswww.prague-info.cz www.praguetouristguide.com www.pragueexperience.comwww.livingprague.com
Airport
Prague Ruzyne International Airport is approximately 9 miles northwest of Prague itself. Flights go to many European destinations, including London airports and several others in the UK.
When you are driving back to the airport, follow the signs to Kladno or Slan.
Popular car hire locations in Czech Republic