By now, you're probably used to being told to bring both parts of your driving licence to a service or an MOT, it's been a normal procedure for decades; but as of the 8th of June 2015, the paper counterpart is no longer needed.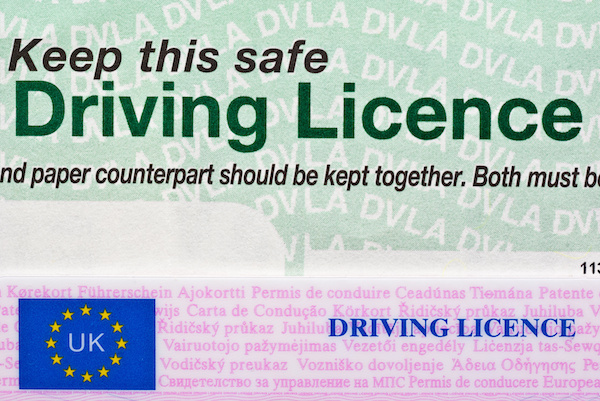 Getting rid of the paper counterpart comes shortly after the DVLA decided to get rid of the tax discs and both abolishments are thought to be in an effort to cut costs (an estimated £8 million after 450,000 counterparts were replaced last year) and merge everything into a much simpler, online digitised system.
So what is going to replace the counterpart? Shall I get rid of the counterpart?
There will be no replacement for the paper counterpart, the DVLA have confirmed. Drivers will now only need their photocard and it's recommended that this is kept on your person whilst driving, in order to avoid having to turn up at a police station (providing your licence) should you be stopped without your photocard.
Although the DVLA say that you longer need your paper counterpart, companies such as the AA recommend that you keep hold of it as a "belt and braces" precaution; it's also easier to check information about your licence from the paper counterpart.
What happens when I hire a car abroad?
If you have booked car hire abroad or are planning to book car hire, this may come as slightly worrying news to you. For many years car hire companies have relied on your paper counterpart; but fear not! An alternative option to view your driving licence information and share your information with third parties (such as car hire companies) has been made available, it can be found here.
The online service will also give you a 'check code' that should be given to the car hire company, this will allow them to view information such as:
– What vehicles you can drive
– Any penalty points or disqualifications you have
– Your name
– The last 8 characters of your driving licence number
Please Note: The 'check code' was only available for 72 hours, however this has been now changed to 21 days.
However, if you still have access to your paper counterpart, then it is recommended that you also provide this along with the 'check code', just to be on the safe side. It is likely that a company would refuse you access to a hire care if they have no way of obtaining your driving licence information. Alternatively, why not get in touch with your car hire company beforehand and see what documentation they would prefer to see. Eventually we hope that this code will be universally accepted and this "belt and braces" approach will be unnecessary!
3 Responses to "How to hire a car with the new UK Driving Licence changes":