Wednesday, 16 December, 2015
You're heading off on a weekend away, your accommodation is booked, itinerary is planned and you've even selected a few restaurants to visit. But what about transportation around the city? Do you book with your regular car hire provider or opt for something different?
With the rise of services such as Zipcar that enable you to hire a vehicle for as little as a few hours, it may seem that this is the cheapest way to get around, and we thought so too. Continue reading
---
There are so many things to think about when you hire a car; have I purchased the right insurance cover, do I need to add an additional driver, have I got a young driver surcharge to pay…or the big one that catches a lot of people out – what's the fuel policy?!
All cars need fuel, we get that, but the money that some companies charge is ridiculous. We have identified 5 different Fuel Policies adopted by the providers of Rentalcars.com, one of our own providers.
Below, we explain what these policies mean and help you get to know your fuel policies. 
---
Thursday, 3 September, 2015
Big Boot Italy is the perfect setting for any type of get away; Mountains for Snowboarders, Rivieras for Sun Worshippers and Historical Architecture for Sightseers, there is something for couples, families and solo travellers alike!
If you are already one of the annual 2.5 million Brits that visit the "Bel Paese" (Beautiful Country), you may have already experienced a good chunk of what Italy has to offer. If not, hiring a car and exploring comes highly recommended!
---
Wednesday, 19 August, 2015
If you are heading off for a family trip before the end of August, you may find the below extremely helpful.
We looked into 5 of the Top Family Holiday Destinations for 2015 to find the cheapest family car hire prices and were surprised by the findings!
All the quotes were for the last week of August with pick up and return at the Airport. Prices are based on a 7 day rental, with a child seat, GPS system, one additional driver and top level insurance cover.
---
Thursday, 13 August, 2015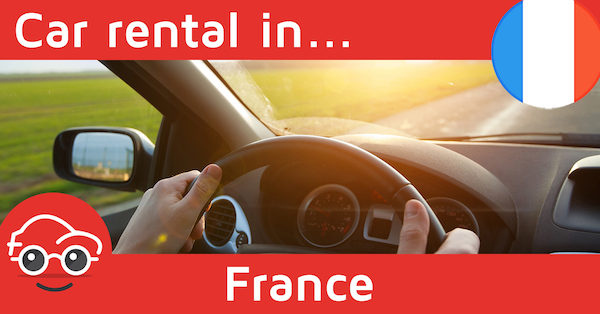 From bustling cities steeped in historic culture, to rural countrysides and beautiful coastlines, France really does offer a holiday for all; and what better way to experience it than by hiring a car and exploring it all yourself.
If you're planning on joining the average 17 million Brits that visit France each year, you may find our handy tips below useful when planning your getaway
Requirements and Essentials for Car Rental
Age
Although the driving age in France is 18, in most cases you will need to be at least 21 and have held a Full Driving Licence for 1 year in order to hire a car. Some providers may even state you need to be 25 – so always best to check with the company before booking your hire vehicle.
Younger drivers are able to hire cars, depending on the company, but will usually face quite a hike in price as the insurance premiums are much higher. Continue reading
---