Rome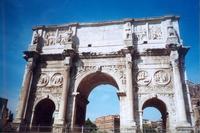 Rome is the capital of Italy, and is located in the west, close to the coast. It is famed for its Roman architecture – remnants left over from when it was at the heart of the ancient Roman Empire. It is not just roman architecture, however, that deserves all the credit for making Rome such a beautiful city to visit. Centuries of history have left their mark on this city, meaning that an eclectic mix of Medieval, Baroque, Renaissance and modern work remain as a testament to how colourful its past has been.
Attractions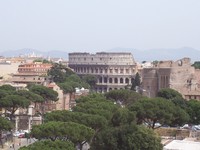 The Colosseum is possibly the most famous monument in Rome, and has been used as the symbol of the city for centuries. This two thousand year old amphitheatre is worth a visit even if it is just to marvel at the sheer scale of it.
The Vatican is a definite must see, as it includes a wealth of Catholic monuments and buildings, such as St Peter's Catholic Church, and the world famous Sistine Chapel with its glorious painted ceiling which was created by Michelangelo between 1508 and 1512. There is also an extensive selection of museums and art galleries in the city.
Shopping
Unlike Milan, Rome is not famed for its shopping districts, and while it doesn't have as many designer shops, it has a huge number of one-off boutiques, which are mostly located in Piazza Navona. Rome does have a designer shopping district, which is mostly focused around via Condotti. For delis selling local specialities try Campo de'Fiori or Trastevere, or Cola di Rienzo if you have a little more to spend.
Nightlife and Eating out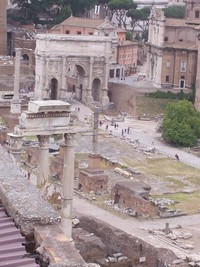 There are two sides to Rome's dining culture: traditional Italian trattorias sit alongside trendy modern bars and restaurants, so whatever side of Rome you came to see, you can sample its culinary delights.
Roman cuisine is typical basic Italian food, including pasta, Italian cheese, tomatoes and olives. Rome differs from the rest of Italy with its use of offal. Most of the trendy restaurants can be found on Via Veneto.
Tourist Information
Azienda di Promozione Turistica di RomaVia Parigi, 11 – 00185 RomaTel: +39 (0)6 488991www.romatourismo.cominfo@aptroma.com
Airport
Rome Airport is 32km from the centre of the city, and has regular flights to most domestic and international destinations.